Original
post
Shares of Facebook tumbled on Wednesday after emails emerged which appear to show Facebook CEO Mark Zuckerberg's knowledge of questionable privacy practices at the company, according to the Wall Street Journal, citing people familiar with the matter.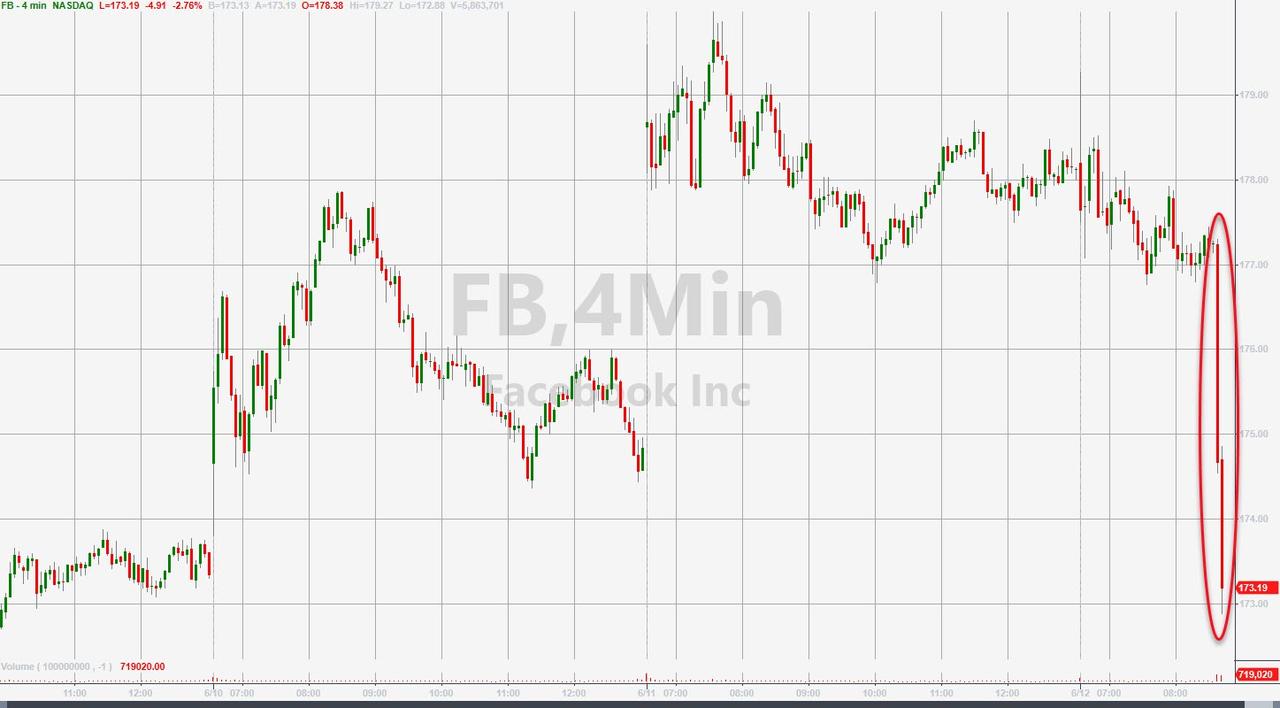 Within the company, the unearthing of the emails in the process of responding to a continuing federal privacy investigation has raised concerns that they would be harmful to Facebook—at
This post is from ZeroHedge. We encourage our readers to continue reading the full article from the original source here.