Original
post
Authored by Mike Shedlock via MishTalk,
In the face of increasing odds of a hard Brexit, solutions that Barnier told Theresa May cannot work, now magically do.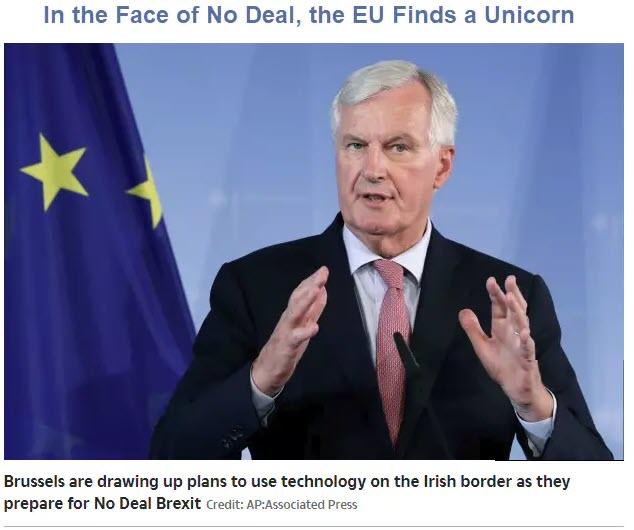 Mercy Me, Unicorn Found!
Please note Brussels Draws Plan for Irish Border Technology Despite Rubbishing Brexiteer's Same Idea.
The EU is drawing up plans to use technology on the Irish border — despite rubbishing the idea when put
This post is from ZeroHedge. We encourage our readers to continue reading the full article from the original source here.