Original
post
Authored by Jeff Thomas via InternationalMan.com,
Here we have a most interesting collection of signage. Some low-level civil servant who's in charge of deciding what the motorist may do at this particular junction has become quite thorough in creating restrictions.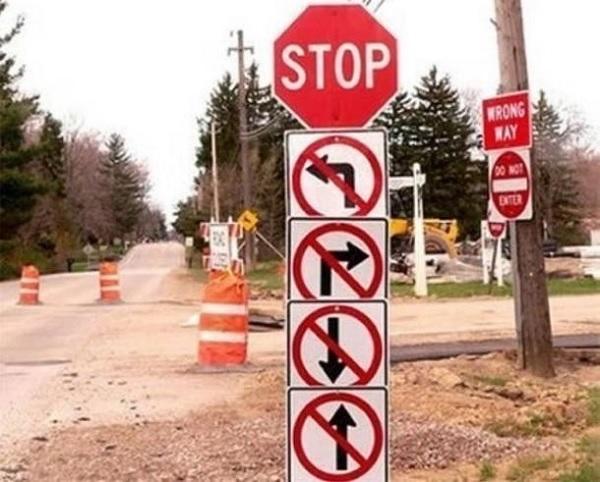 The motorist may not proceed, may not turn left or right, and, most interestingly, in the second sign from the bottom, may not reverse out. In
This post is from ZeroHedge. We encourage our readers to continue reading the full article from the original source here.