Original
post
China's official newspaper of the ruling Communist Party (CCP) has taken serious umbrage with recent comments by Steve Bannon, after the former Trump chief strategist penned an Op-Ed in the Washington Post declaring that China is run by a "radical cadre" whose goal is to threaten the global hegemonic power.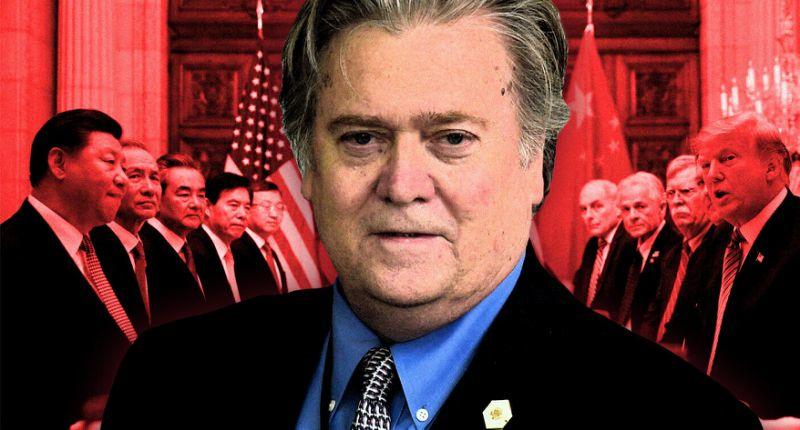 Steve Bannon; Xi Jinping, far left, Donald Trump, far right, and other U.S. and Chinese leaders meet in Beijing, Nov.
This post is from ZeroHedge. We encourage our readers to continue reading the full article from the original source here.