Original
post
WTI has erased the overnight gains following API's surprise crude draw despite 'good' news from China on growth overnight as all eyes are focused once again on inventories already at the highest since 2017.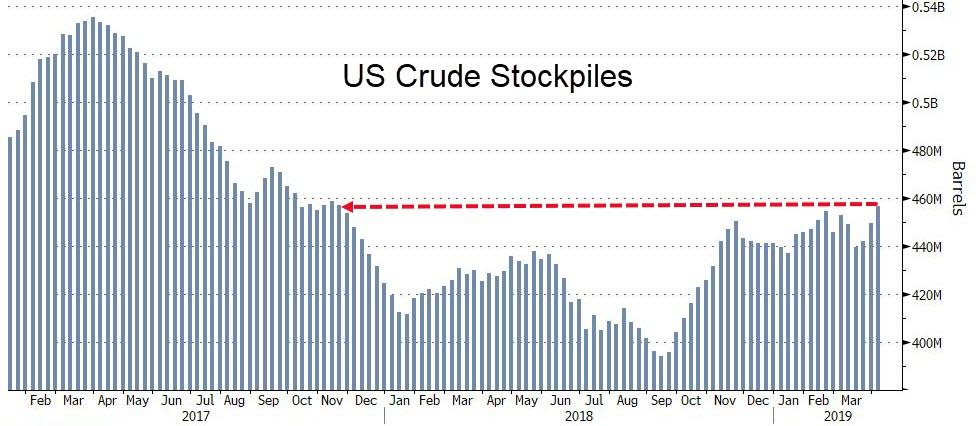 "As long as the products look like they're still trending strong and it looks like demand is still there, prices will be supported," says Ashley Petersen, an analyst at Stratas
This post is from ZeroHedge. We encourage our readers to continue reading the full article from the original source here.