Original
post
Authored by Mike Shedlock via MishTalk,
Theresa May, the worst negotiator in history, splintered the Tories so badly the Brexit Party is nearly even in polls.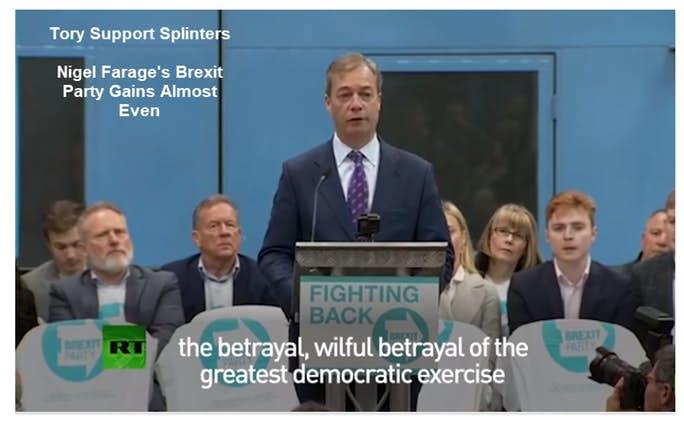 Farage Forms New Party
The Guardian reports Tories Hit by New Defections and Slump in Opinion Polls as Party Divide Widens.
The bitter fallout from Brexit is threatening to break the Tory party apart, as a Europhile former
This post is from ZeroHedge. We encourage our readers to continue reading the full article from the original source here.