Original
post
As stocks hit their 2019 highs on Friday, trading volumes collapsed to their weakest since the similar ramping equity gains in August that marked the previous peak…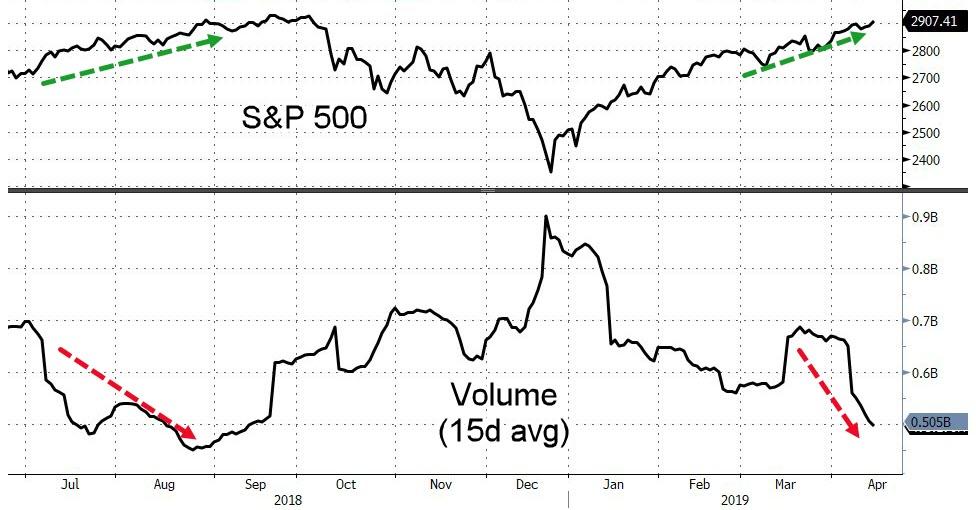 But, as former fund manager Richard Breslow notes, it hasn't been quite as calm as a cursory look at the overnight ranges and trading volumes might suggest.
But it should have been.
For every trading thesis out there, there
This post is from ZeroHedge. We encourage our readers to continue reading the full article from the original source here.