Original
post
With equities suddenly suffering from a case of vertigo, traders are wondering if the post-quad witch swoon predicted previously by Nomura's Charlie McElligott and subsequently by Goldman Sachs, is starting to play out. As a reminder, the historical trading pattern is one of a "dealer gamma"-driven ramp into OpEx, followed by a notable decline in the week that follows.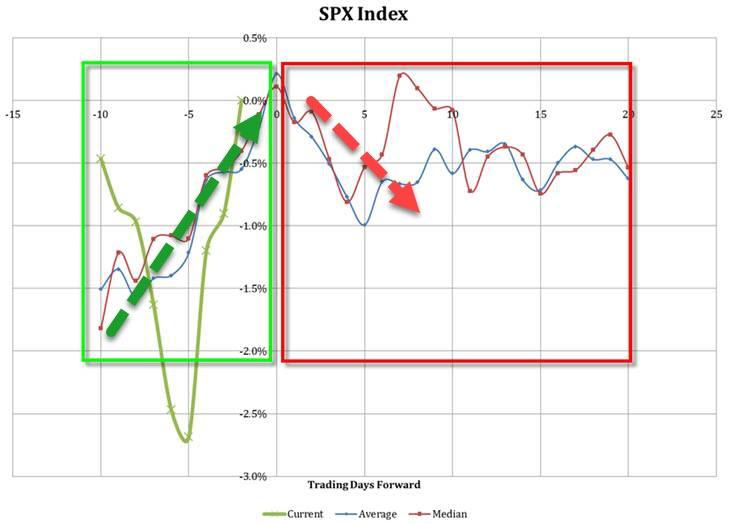 Furthermore, the "Freaky Friday" as
This post is from ZeroHedge. We encourage our readers to continue reading the full article from the original source here.