Original
post
University of Michigan consumer sentiment survey was expected to rebound further in March and it did…dramatically, from 93.8 to 97.8.
In preliminary data, 'Hope' led the way, spiking from 84.4 to 89.2 (above 88.1 exp) with current conditions rising from 108.5 to 111.2 (below 112.0 expectations)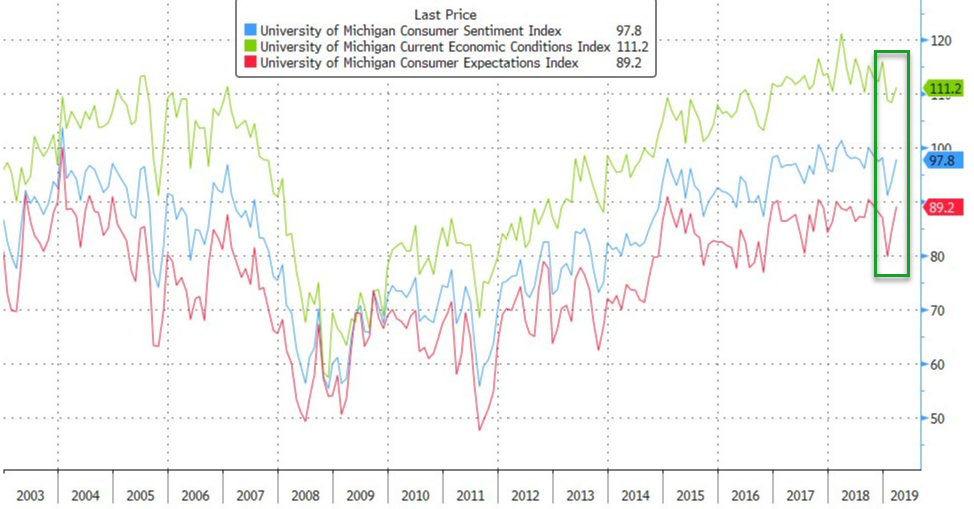 Nearly equal proportions of income groups reported improved finances in early March, but the factors underlying those gains were distinct.
This post is from ZeroHedge. We encourage our readers to continue reading the full article from the original source here.