Original
post
After bouncing in February, Empire Manufacturing survey in March dropped back to its weakest since May 2017. Against expectations of a further bounce to 10.0, the data printed at 3.7.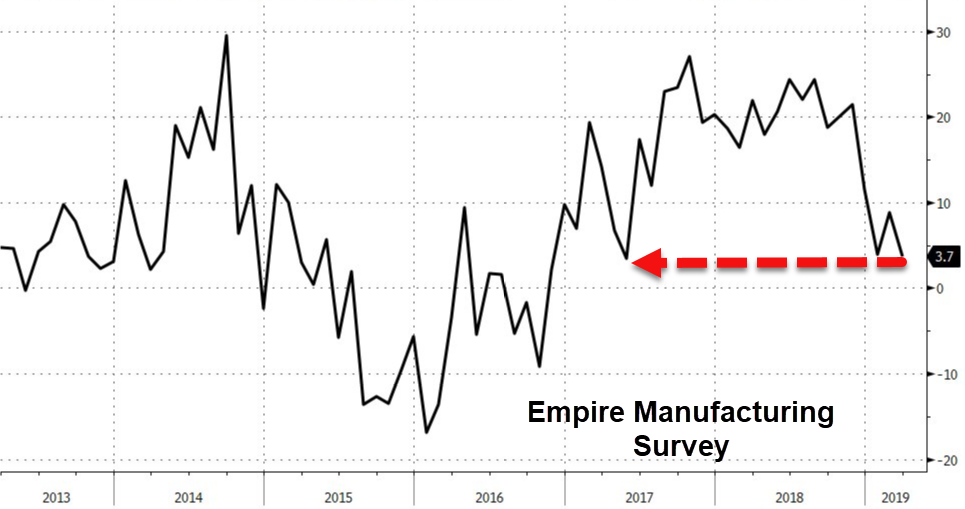 New Orders slowed dramatically (weakest since May 2017)and the Average Workweek contracted for the first time since Nov 2016.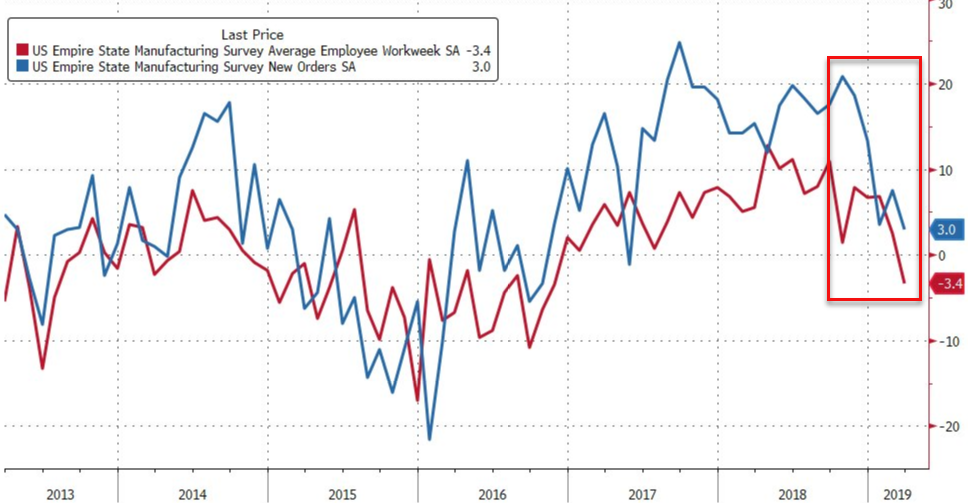 Alternatively, the index
This post is from ZeroHedge. We encourage our readers to continue reading the full article from the original source here.