Original
post
The opening panic-bid in stocks is fading as various quad-witch expirations (and market maker pinning) losses its control.
Dow futures are down 200 points from their pre-open highs…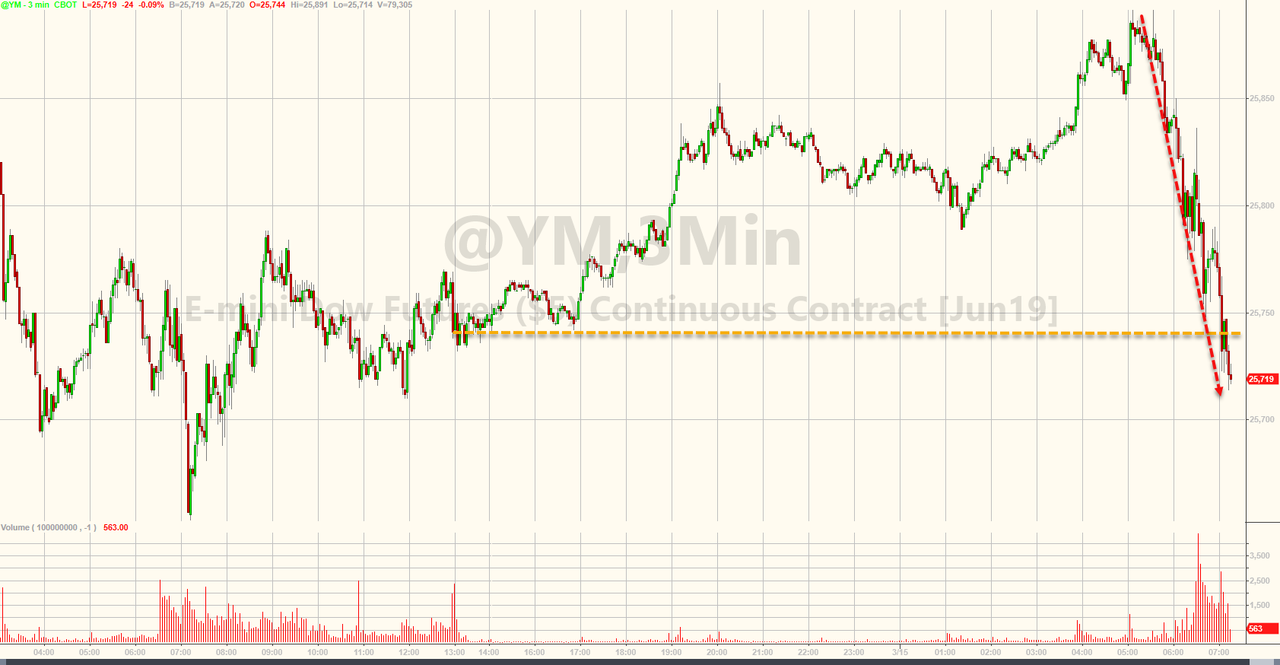 Nasdaq remains the outperformer…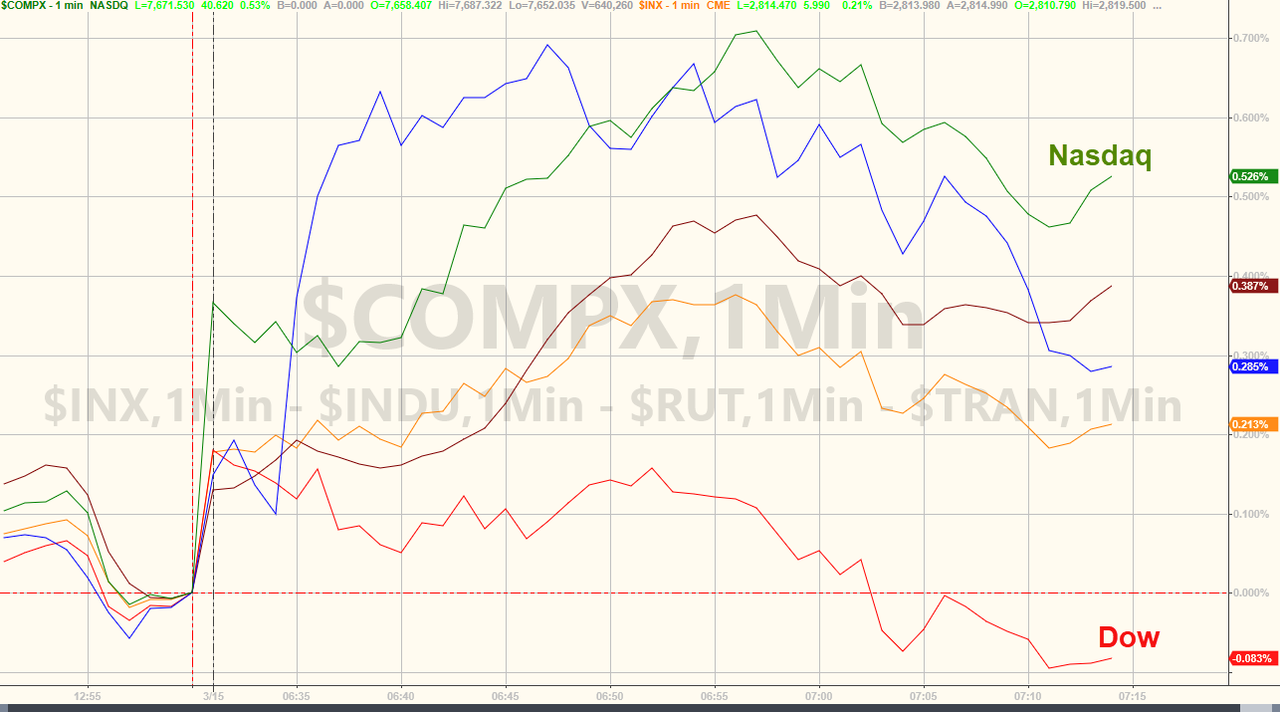 All as bond yields plunge to 2019 lows…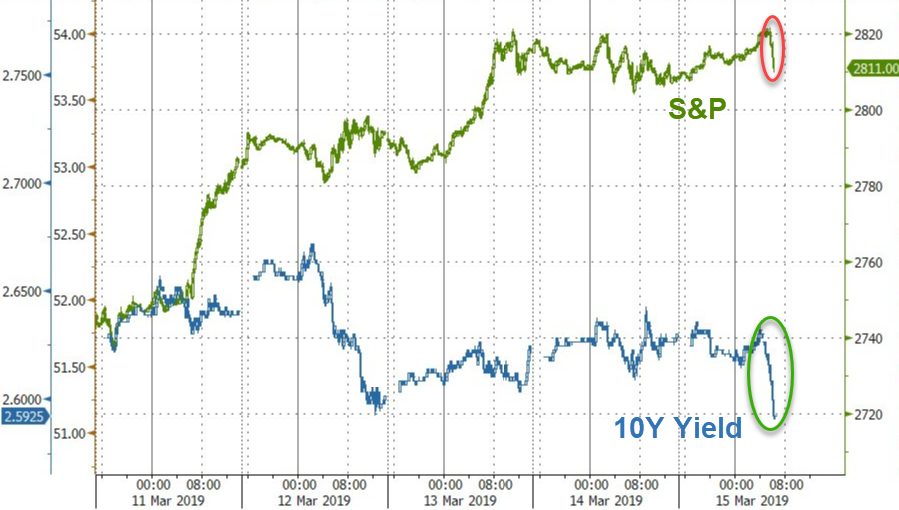 This post is from ZeroHedge. We encourage our readers to continue reading the full article from the original source here.