Original
post
After the shocking surprise plunge in January (led by a big slide in manufacturing output), US Industrial Production was expected to rebound in February.
And while the headline Industrial Production data did rebound, it was much lower than expected (+0.1% MoM vs +0.4% exp)…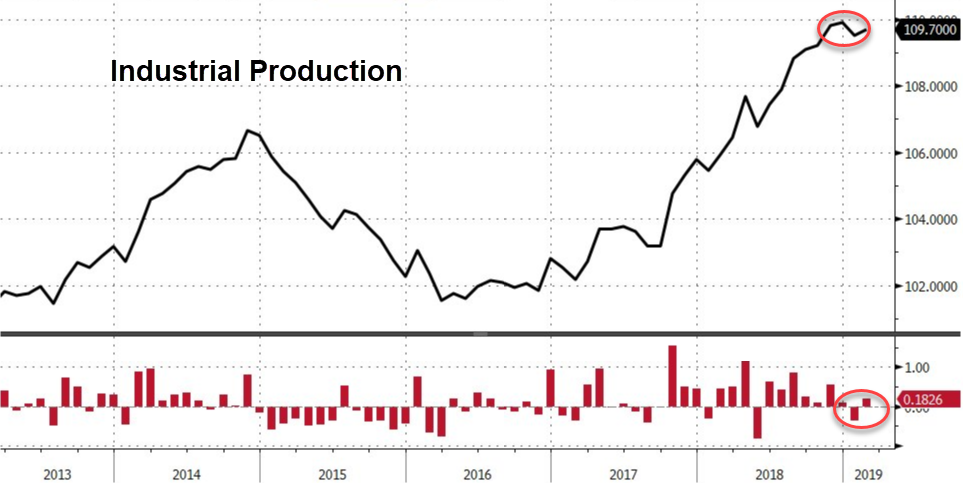 However, U.S. factory production slumped for a second month in February, missing forecasts for a pickup, indicating headwinds from the trade war
This post is from ZeroHedge. We encourage our readers to continue reading the full article from the original source here.