Original
post
In 1981 the Xerces Society, a non-profit environmental organization that focuses on the conservation of invertebrates, counted more than 1 million Western Monarchs wintering throughout California.
The group's most recent count, over Thanksgiving weekend, estimated 20,500 Western Monarchs in 2018, an 86% decline from the nearly 148,000 spotted the previous year, according to an annual census conducted by the Xerces Society, SFGate reported last Sunday.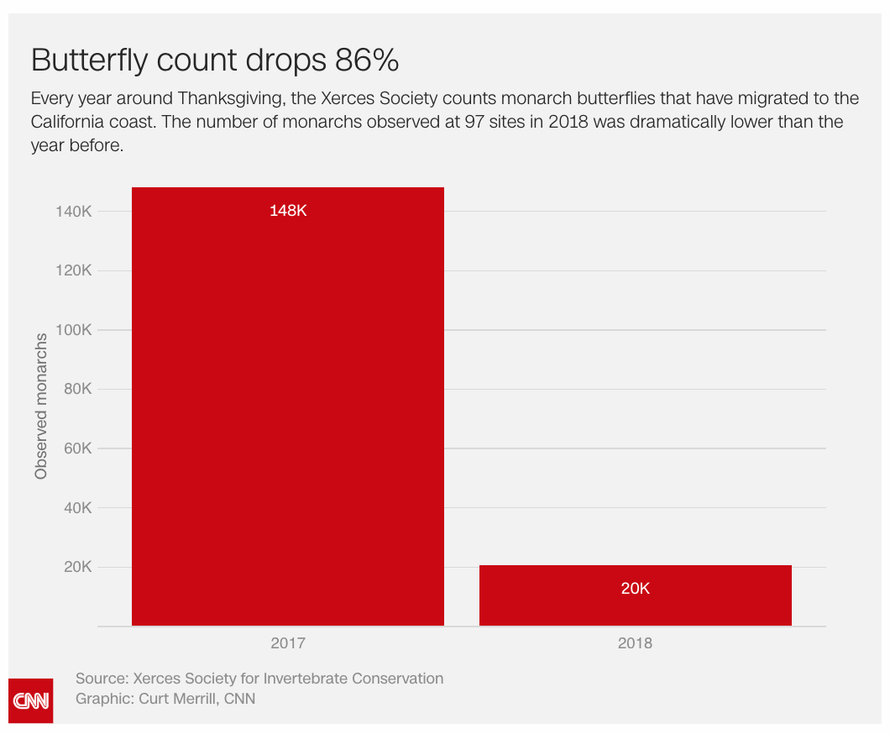 Researchers with the conservation group called
This post is from ZeroHedge. We encourage our readers to continue reading the full article from the original source here.